Class of 2023:
Christian Tejada — Brandeis University
– Christian is the first Outlaw to officially commit to play baseball at the collegiate level.  I am very proud to say that I was able to be a part of his journey and want to wish Christian the best of luck at the next level and can't wait to watch his first start for the Judges!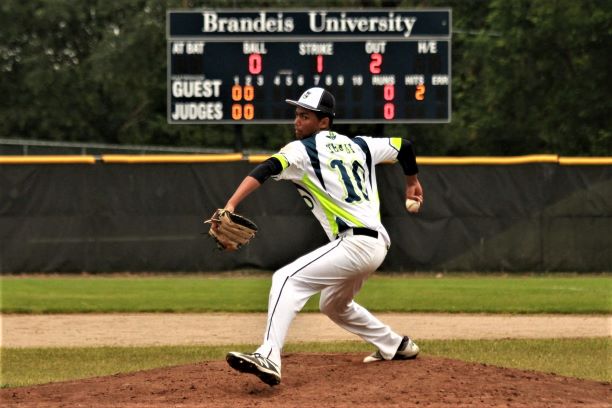 Class of 2024:
Cayden Dupras — Husson University
– It's with great pride that I am posting this Commitment update. My son, Cayden Dupras, the original Outlaw, has committed to play baseball and further his academics at Husson University. After learning he had a very serious back injury shortly after HS playoffs that essentially took away his Summer Showcase schedule and caused him to wear a full back brace for 23 hrs/day for 12 weeks, he did not give up. Not surprisingly once it was off, he went to work getting ready for some late Fall showcases and college visits. Through his perseverance and hard work, he was able to earn TWO guaranteed roster spots at schools that offered the academic program he was looking for. Cayde – Words do not describe how proud we are of you and the young man you have become. I look forward to our last season together on the field this Summer and I can't wait to see you crush it at Husson!
Latrell Lopez — Rhode Island College
– Latrell is the second Outlaw to officially commit to play baseball at the collegiate level.  Having been an Outlaw since he was 11-years-old, I can say that I have seen Latrell grow up right before my eyes.  Through his hard work and dedication, he has achieved his goal of playing collegiate baseball.  We wish him the best of luck and look forward to seeing what he can do his Senior year and then at RIC!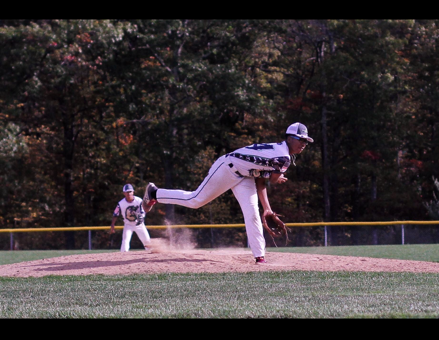 Sam Turner — Hood College

– We are proud to announce that Sam Turner has committed to play baseball and pursue an academic degree at Hood College.​  Sam is a 4-year veteran of the Outlaws program, and has evolved into an elite OF with above-average power at the plate.  It has been my pleasure to coach Sam for the last 3 years (disappointed there won't be a 4th this Summer) and I wish him all the best as he continues on and pursues his dreams.