Our Club
2018 16U ITBL League Champions (Perfect 15-0)!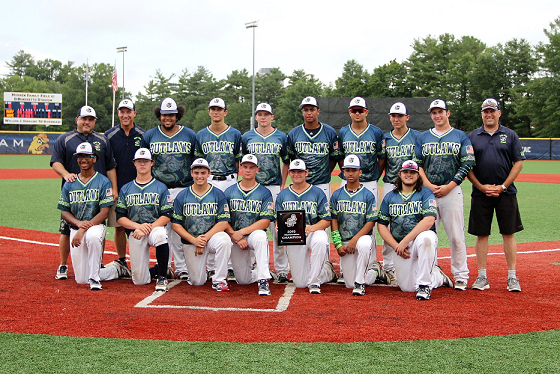 Mission
The Ocean State Outlaws Baseball Club is a family-oriented organization whose main objective is to assist in the development of strong, disciplined, self-assured youth.  As you know, participation in competitive sports such as travel/tournament baseball not only helps young people become better baseball players but better all around individuals. It also puts them at an advantage when trying out for high school teams which could eventually lead to college athletic scholarships.
As an affiliated organization of the Amateur Athletic Union (AAU), we are recognized as a 501(c)3 organization under the AAU's group exemption.  Our mission is to provide an affordable and rewarding opportunity for young people to participate in competitive AAU baseball.  Our long-term goal is to develop a scholarship program for deserving players based on financial need for each team within the Outlaws organization.
For the 2018/2019 season, the Ocean State Outlaws Baseball Club will consist of 8 teams with 100 players ranging in age from 9 to 17 years old and representing numerous communities throughout Rhode Island and Massachusetts.
Please contact us if you have any questions (click link below):
Ocean State Outlaws
Thanks,
Phil Dupras